Term 1
We have got off to a great start in P6/7 this year! The class have settled well and have been enjoying the learning so far. We have been working with different people on various tasks and we are discovering the different skill sets that individuals have to offer.
Contexts for Learning
This terms Topic is Tourism. We are learning about this through doing a comparative study between Scotland and a country of each groups choice. The aim is to create a travel brochure of the chosen country and then share the findings with others. Each brochure needs to have information on the sub-headings below.
Writing
We have been getting back on track with our writing this term. We have begun by writing imaginative stories. We are going to have a big focus on self and peer assessment when marking writing this year. To help us with this, as a class, we generated our own think markers. These will be used to help us assess and as they are the same markers for everyone the codes will be easily understood by all. This is what we created.
We had a go at using the think markers. We worked with partners to assess a familiar text to get us used to using the markers. We enjoyed using them and we discovered was that everyone had different ideas about what parts were funny and/or exciting.
STEAM
We enjoyed some lessons on STEAM. We did our first lesson during the Open Afternoon and children asked their parents to help. The challenge was to build a paper plate rollercoaster. We had criteria to stick too and this made it easy to assess our success at the end.
We had to work with a partner which our random student generator devised for us. We were not keen to do this but we learned that actually working with someone new can be good fun and we can learn a lot about ourselves and others through doing this. We developed our communication skills during this task and we problem solved too. Look at some of our creations!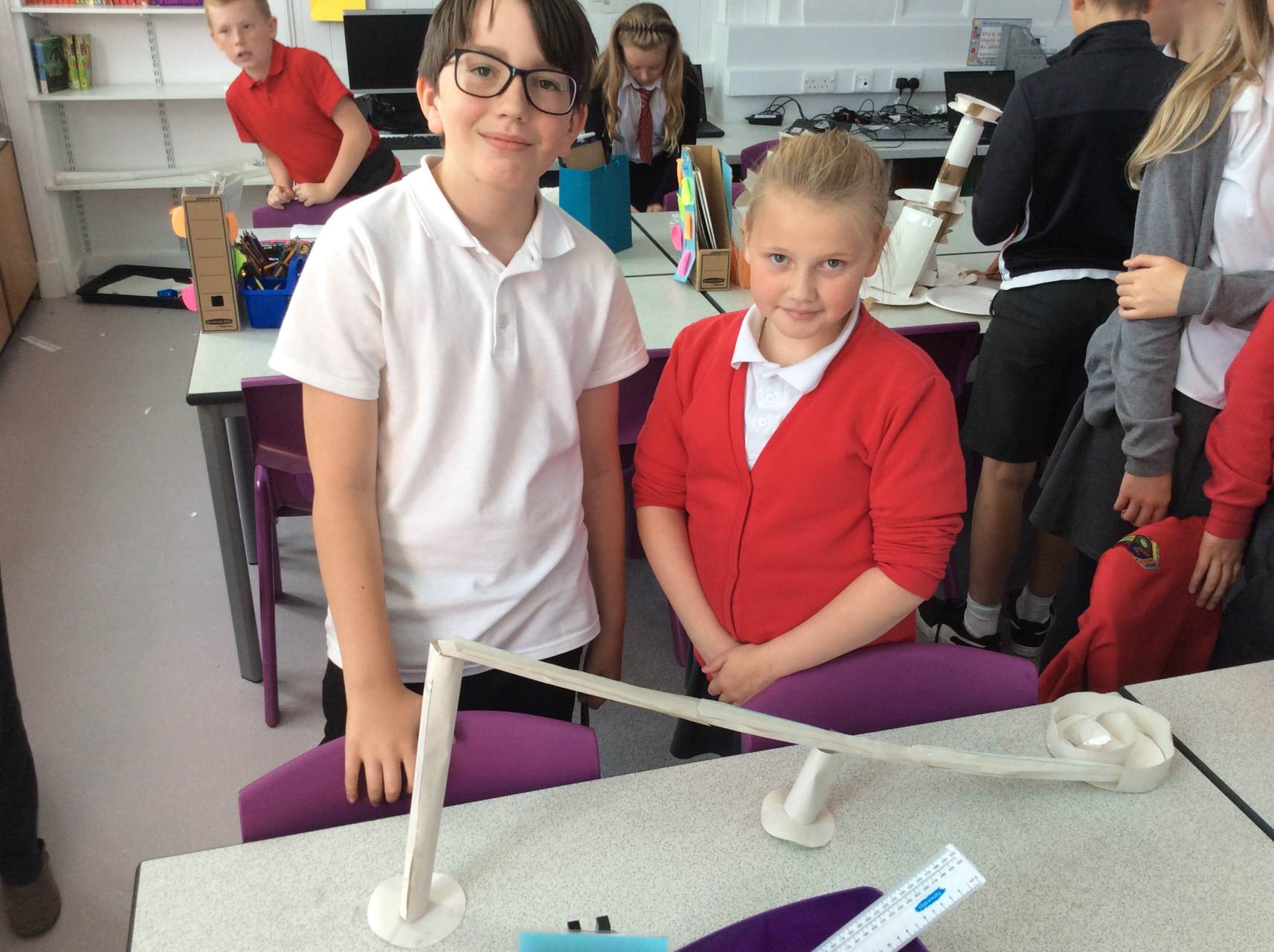 Reading
P6/7 have really been enjoying reading. We have two weeks to read our books. We have been really excited to share how much of the book we have read so far and discuss the exciting and shocking parts. In these pictures, we are exploring our comprehension of the book by creating questions on it and then getting another member of our group to find the answers. Some of the questions are really challenging but we are enjoying having to search for the information.